Smoky Quartz Choker/Wrap Bracelet (Black Cord)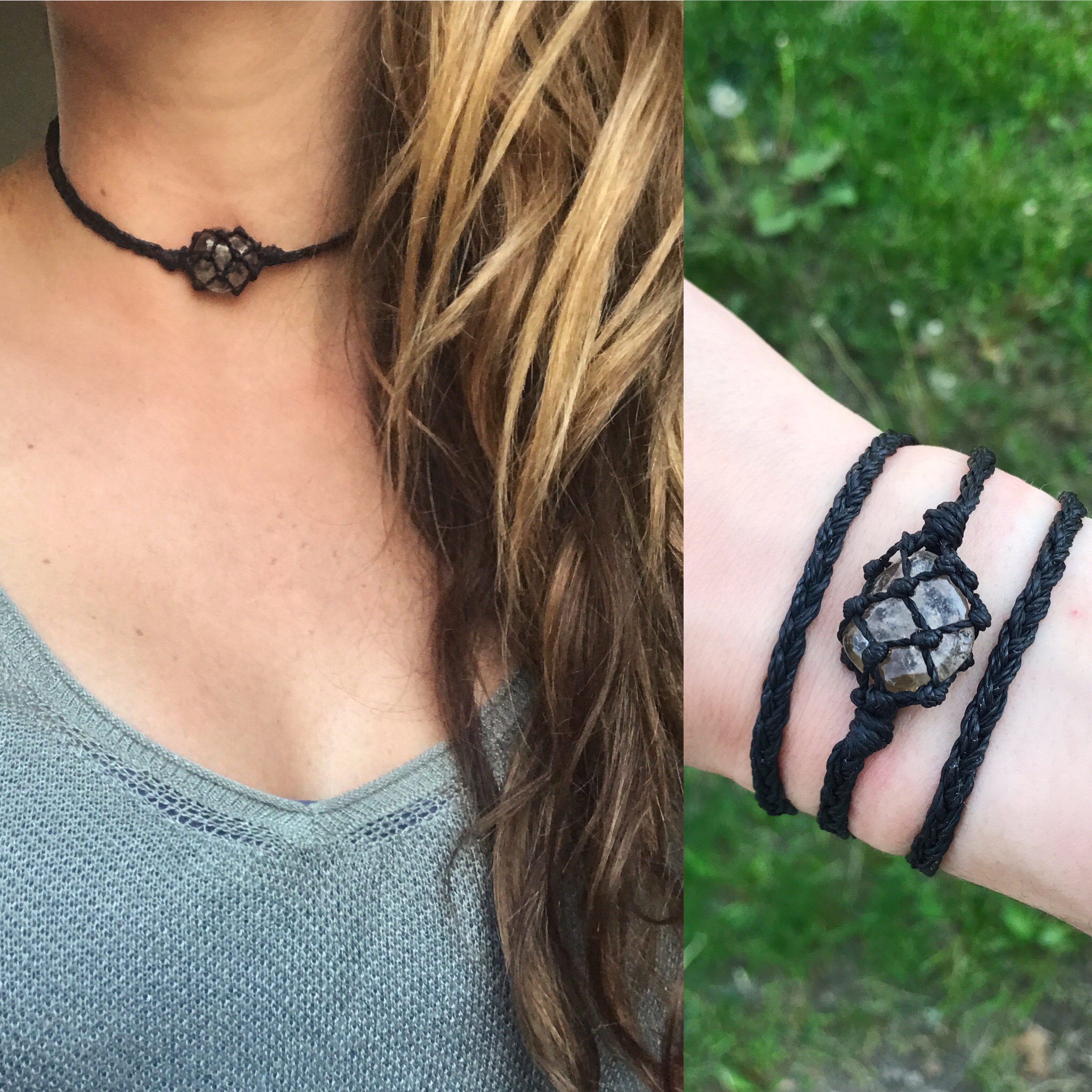 Smoky Quartz Choker/Wrap Bracelet (Black Cord)
Cord Color: Black
Smoky Quartz
Smoky Quartz is a powerful grounding stone. It invites light in, neutralize surrounding energy, and open the mind to positive thinking. Its healing, soothing vibrations help release fear, doubt, and old patterns. It is a stone of clarity, light, and truth, and helps its wearer let go to move forward.
Chakras: Root, Third Eye
Choker/Wrap Bracelet
This combination piece is wonderfully versatile. It is tie-it-yourself and is the perfect length to wear as a choker necklace or a wrap bracelet. Each one is hand knotted, braided, and fitted to its unique stone and made with strong, smooth waxed cord.