Rainbow Moonstone Necklace (Brown Cord + Silver Details)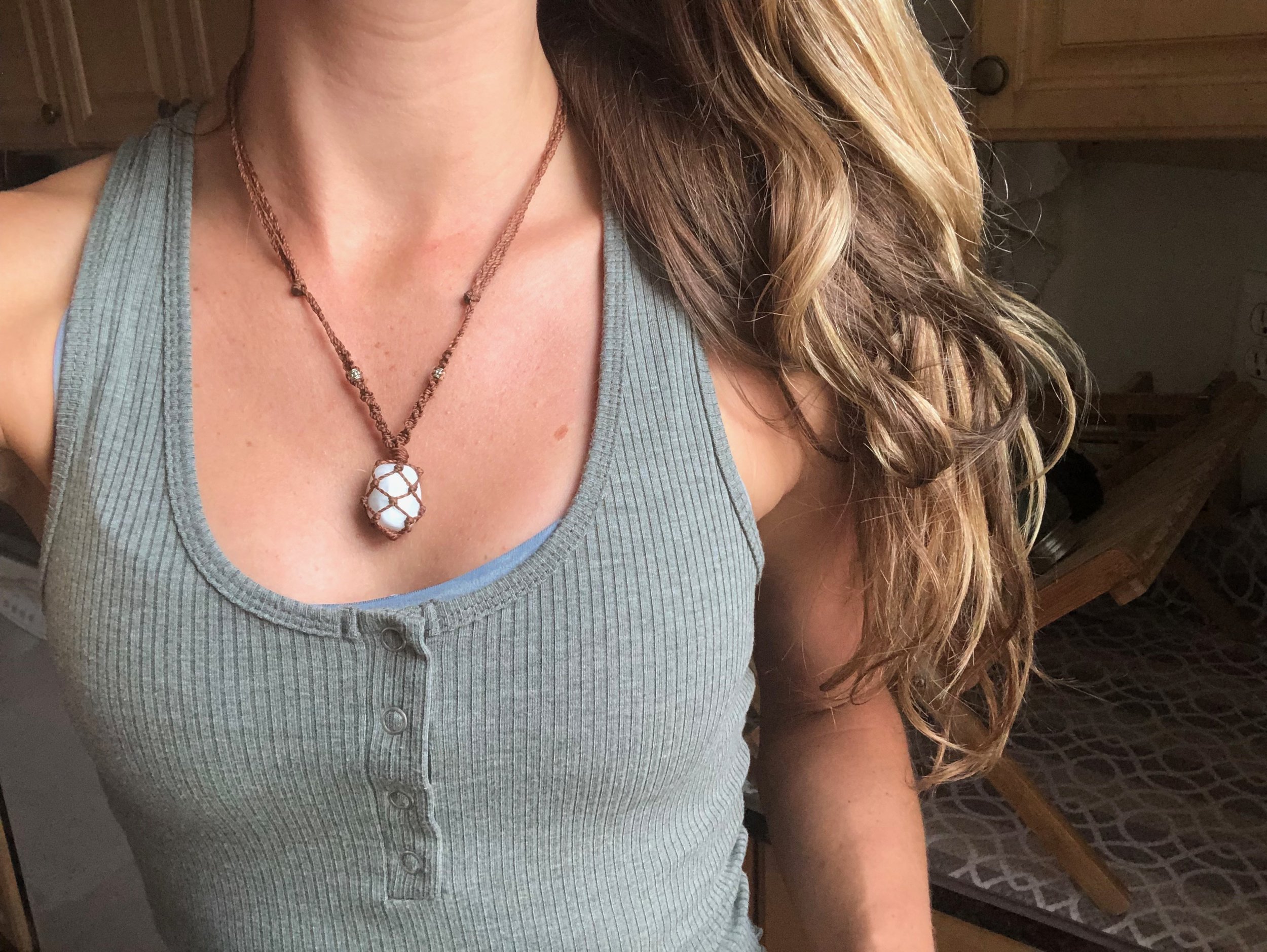 Rainbow Moonstone Necklace (Brown Cord + Silver Details)
Cord Color: Brown | Silver-plated bead details
Moonstone
REFLECTION • NEW BEGINNINGS | Harnessing the reflective lunar energy of the moon, moonstone boosts introspection, balance, insight, and self-discovery. It is used for traveler's protection, wish-making, new beginnings, nurturing, and abundance.
Chakras: Third Eye, Solar Plexus
Adjustable Length Necklace
This necklace is adjustable and can be worn long, short, or in between. It is hand knotted, braided, and fitted to its unique stone and made with strong, smooth waxed cord.