Rainbow Moonstone Choker/Wrap Bracelet (Black Cord)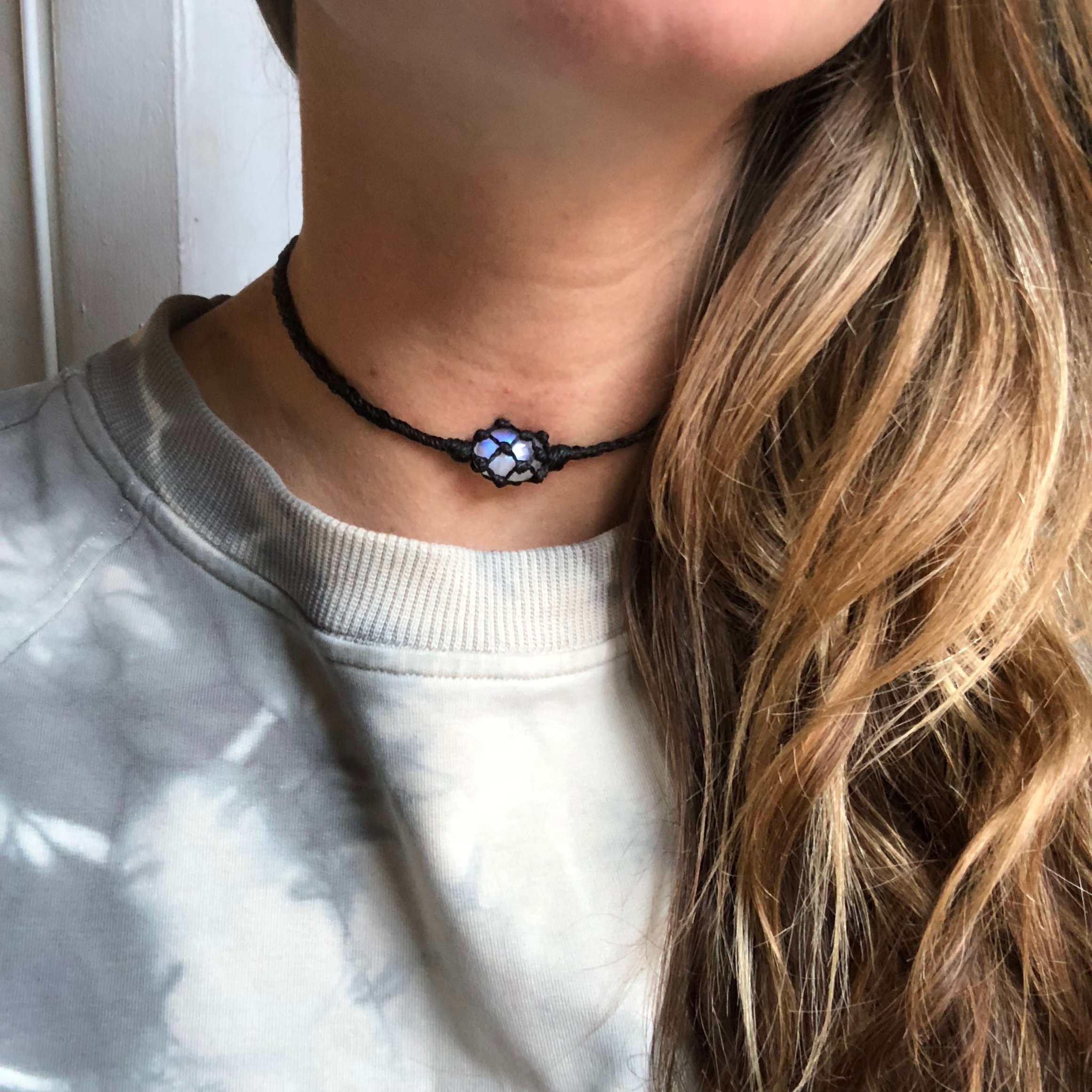 Rainbow Moonstone Choker/Wrap Bracelet (Black Cord)
Cord Color: Black
Moonstone
REFLECTION • NEW BEGINNINGS | Harnessing the reflective lunar energy of the moon, moonstone boosts introspection, balance, insight, and self-discovery. It is used for traveler's protection, wish-making, new beginnings, nurturing, and abundance.
Chakras: Third Eye, Solar Plexus

Choker/Wrap Bracelet
This combination piece is wonderfully versatile. It is tie-it-yourself and is the perfect length to wear as a choker necklace or a wrap bracelet. Each one is hand knotted, braided, and fitted to its unique stone and made with strong, smooth waxed cord.