Labradorite Choker/Wrap Bracelet (Redwood Cord)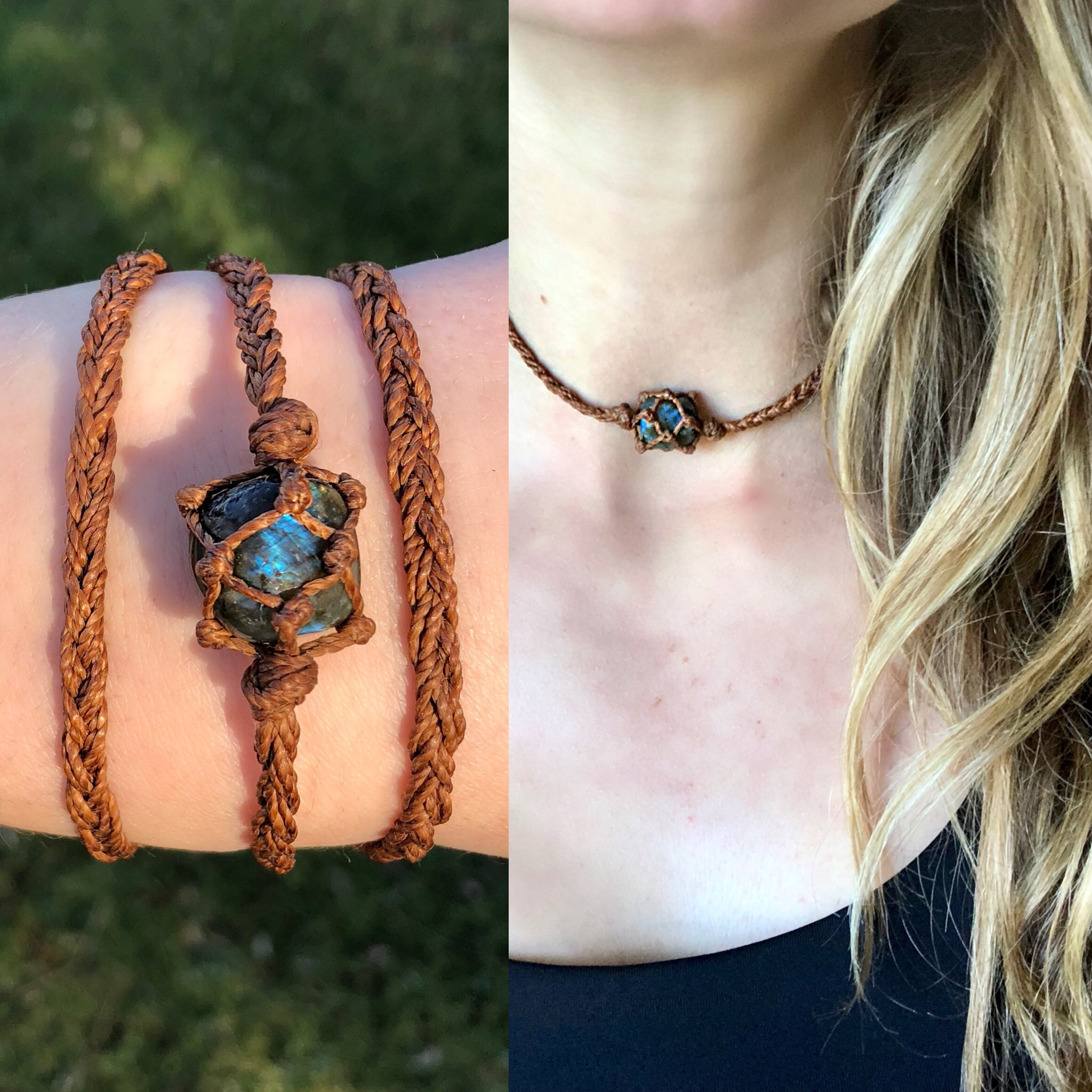 Labradorite Choker/Wrap Bracelet (Redwood Cord)
Cord Color: Redwood
Labradorite
MAGIC • AURA PROTECTION | Labradorite is an aura shielding stone that protects against negative energy. It increases the energies of the third eye and crown chakras to strengthen the connection to the spiritual self. Labradorite is helpful in creating positive magic and spreading love and light.
Chakras: Third Eye, Crown
Choker/Wrap Bracelet
This combination piece is wonderfully versatile. It is tie-it-yourself and is the perfect length to wear as a choker necklace or a wrap bracelet. Each one is hand knotted, braided, and fitted to its unique stone and made with strong, smooth waxed cord.