Apatite Necklace (Charcoal Cord)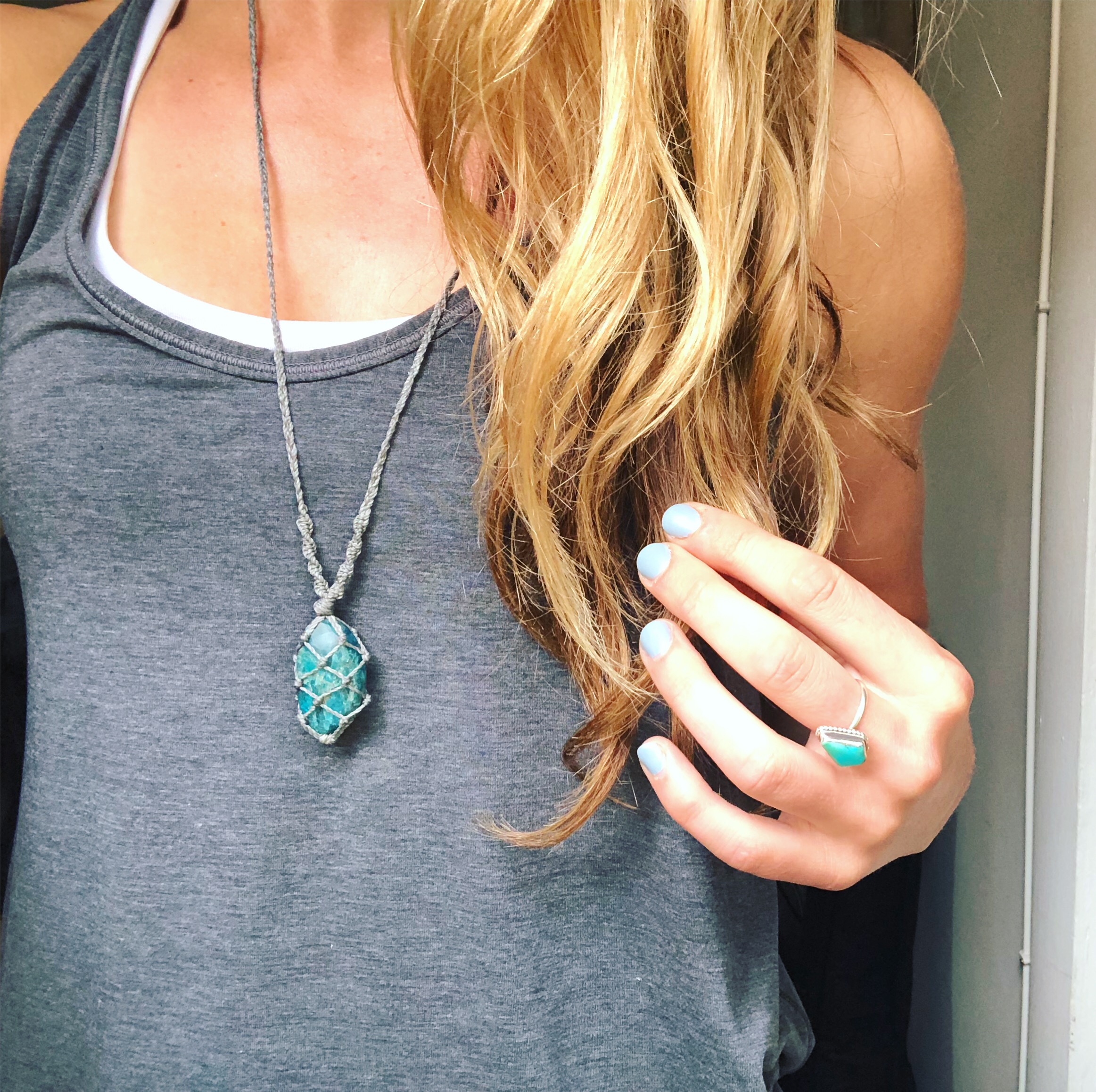 Apatite Necklace (Charcoal Cord)
Cord Color: Charcoal
Apatite
PURSUIT | Apatite is a balancer of the body, mind, and spirit. It connects you to your higher spiritual guides to expand your mind to clear confusion and stimulate creativity. It unblocks the throat chakra to enhance communication and balances high and low energy flow. It improves memory, increases motivation, and encourages its wearer to make healthy choices.
Chakras: Throat, Third Eye
Adjustable Length Necklace
This necklace is adjustable and can be worn long, short, or in between. It is hand knotted, braided, and fitted to its unique stone and made with strong, smooth waxed cord.