Aqua Aura Quartz Choker/Wrap Bracelet (Rose Beige Cord)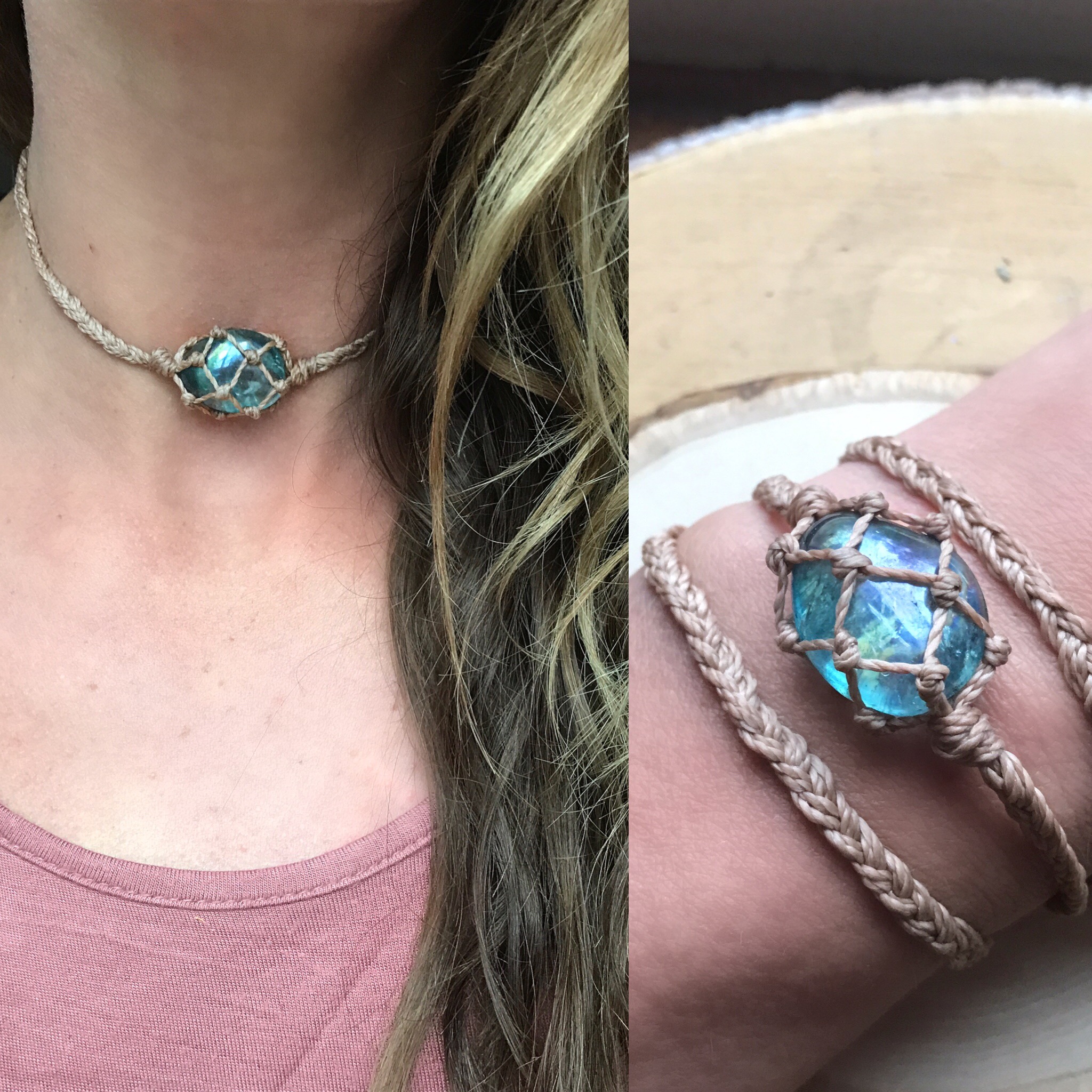 Aqua Aura Quartz Choker/Wrap Bracelet (Rose Beige Cord)
Cord Color: Rose Beige | Silver-Plated Beads
Aqua Aura Quartz
Aqua Aura Quartz is the result of the synergy of quartz and gold. It's beautiful aqua coloring comes from gold that is heated and infused into the quartz. Aura quartz is a high vibrational crystal that is often used to connect its wearer to higher spiritual realms and to boost one's own vibrations to live each day to the max and follow new paths and approaches.
Choker/Wrap Bracelet
This combination piece is wonderfully versatile. It is tie-it-yourself and is the perfect length to wear as a choker necklace or a wrap bracelet. Each one is hand knotted, braided, and fitted to its unique stone and made with strong, smooth waxed cord.