Amethyst Adjustable Choker (Black Cord)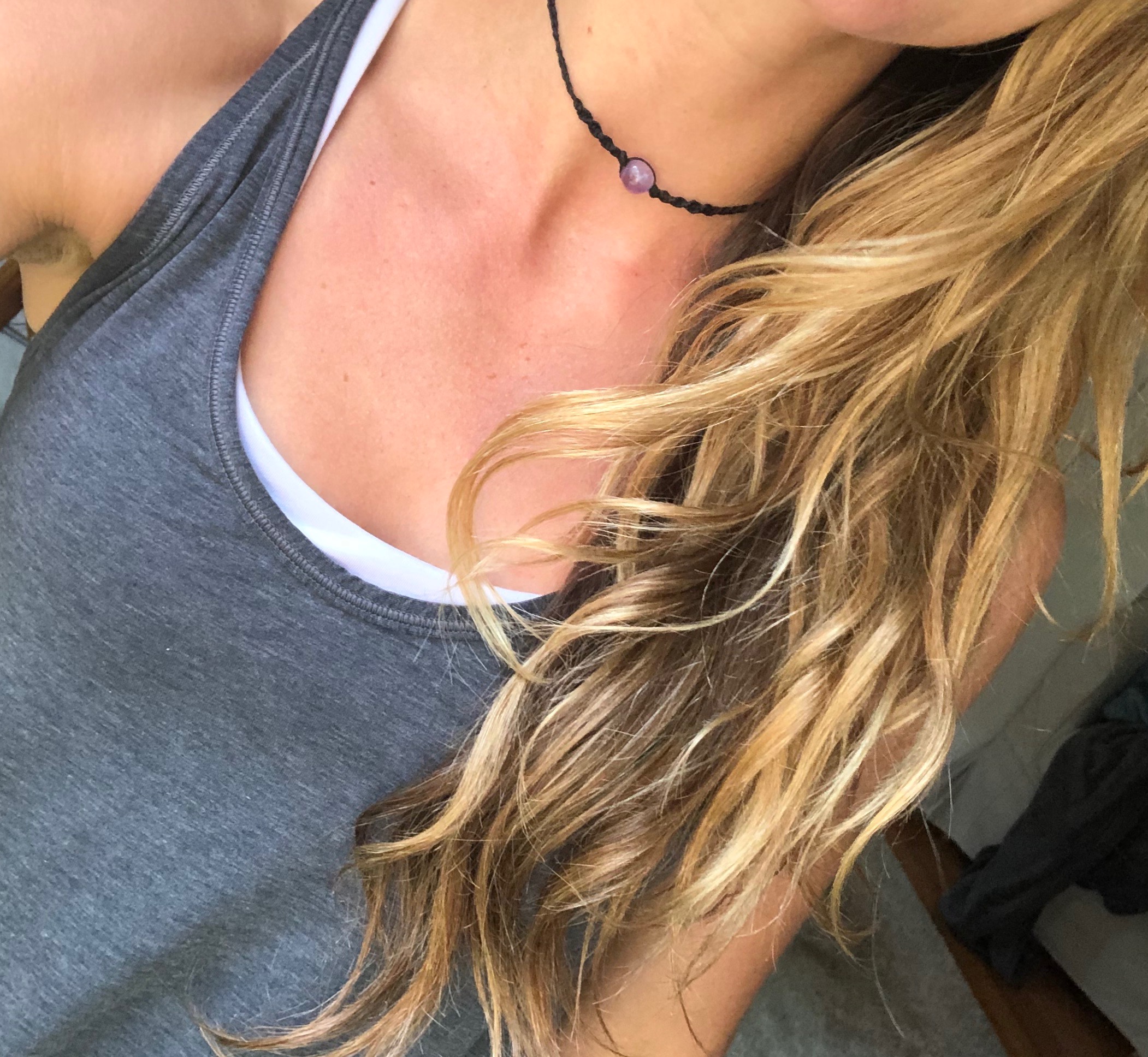 Amethyst Adjustable Choker (Black Cord)
Amethyst
SERENITY • SPIRITUALITY | Amethyst is the stone of mind clarity, spiritual awareness, and tranquility. Amethyst has strong calming and cleansing powers. It enhances spiritual awareness by transmuting lower energies to the higher frequencies of the spiritual realms. It assists with focus and decision-making as it enhances intuition.
Chakras: Third Eye, Crown

Adjustable Choker
This choker has an adjustable fit for easy on-and-off. Each is hand knotted, braided, and fitted to its unique stone and made with strong, smooth waxed cord. This can be worn up high as a choker or lower as a necklace.